I've always loved tiny spaces. The challenge of organizing them for optimal efficiency sets my heart aflutter. That's why, when I was recently offered the opportunity to live in my own tiny house as part of an experimental project, I was overjoyed to accept.
And by "tiny," I mean tiny! 7ft x 7ft x 7ft, to be exact…
My friend and fellow maker Sean Kolk constructed the external structure while I was working in New York. When I arrived back in Oakland, I got to turn this 340 cubic foot wooden box into a livable home:
I began by building a sleeping loft:
I used simple IKEA shelving to create cheap and flexible storage space and a closet: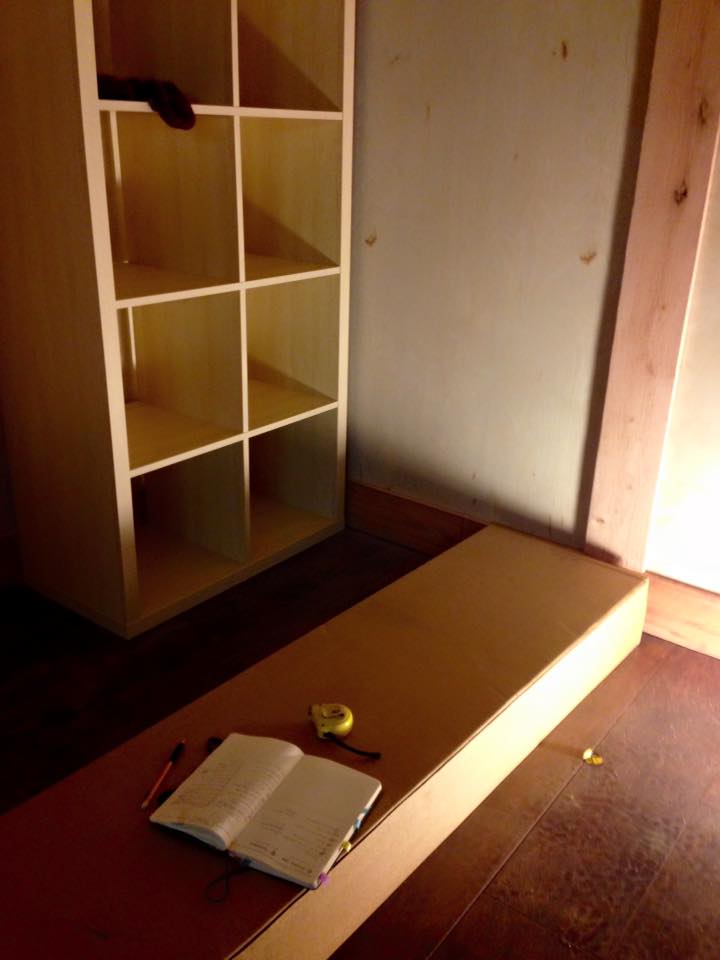 Because the box had no windows, I included daylight bulbs in my lighting plan to bring greenery into the space:

With a shared community bathroom, a microwave a tiny fridge, I was able to live here happily for six months. It was a great experiment to make sure I like the Tiny House lifestyle before building a more complex project.
During my time in the Tiny House, I was also able to learn from others in the community and create plans for future tiny space designs in vehicles, on trailers, and as more permanent shipping container homes: