Libby Falck is a designer, multimedia artist, and researcher based in Cambridge, MA. She is currently pursuing a Master's in Comparative Media Studies at MIT where she's studying civic media practices in nonurban settings with an emphasis on the potential uses of games as organizing tools for social movements. Libby is passionate about the power of media to enable individuals to engage with complex systems. Her mission is to design tools and experiences that transform issues into actions, empowering more people to design and implement solutions toward building a world that works.
Libby was previously the founder of ChangeX Education, a Maker Education Consultant at Autodesk, a co-founder of IDEAco, and the writer and lead creator of the K-12 design thinking curriculum the City X Project. She is also a graduate of the University of Wisconsin – Madison, a proud AmeriCorps alumna, and a lifelong fan of Wisconsin lakes and streams.
Want to chat? Click here to say hi.
Udemy Course | Curriculum Designer and Instructor
---
The Principles of Design Thinking Udemy course from Autodesk Education introduces students to the design thinking process through a series of 17 hands-on activities.
My Role:
• Served as course instructor in our introductory video series
• Developed course curriculum, including video scripts and hands-on activities
• Released in October 2017
2014-2016 | ChangeMaker Education & Consulting
In addition to consulting, I'm the founder and CEO of ChangeMaker Education. Products currently under development include the ChangeX curriculum, ChangeMaker Academy Open Toolkit, and an app called The Opportunity Explorer. Past programs included The Resilience Challenge and Tech Challenges SF.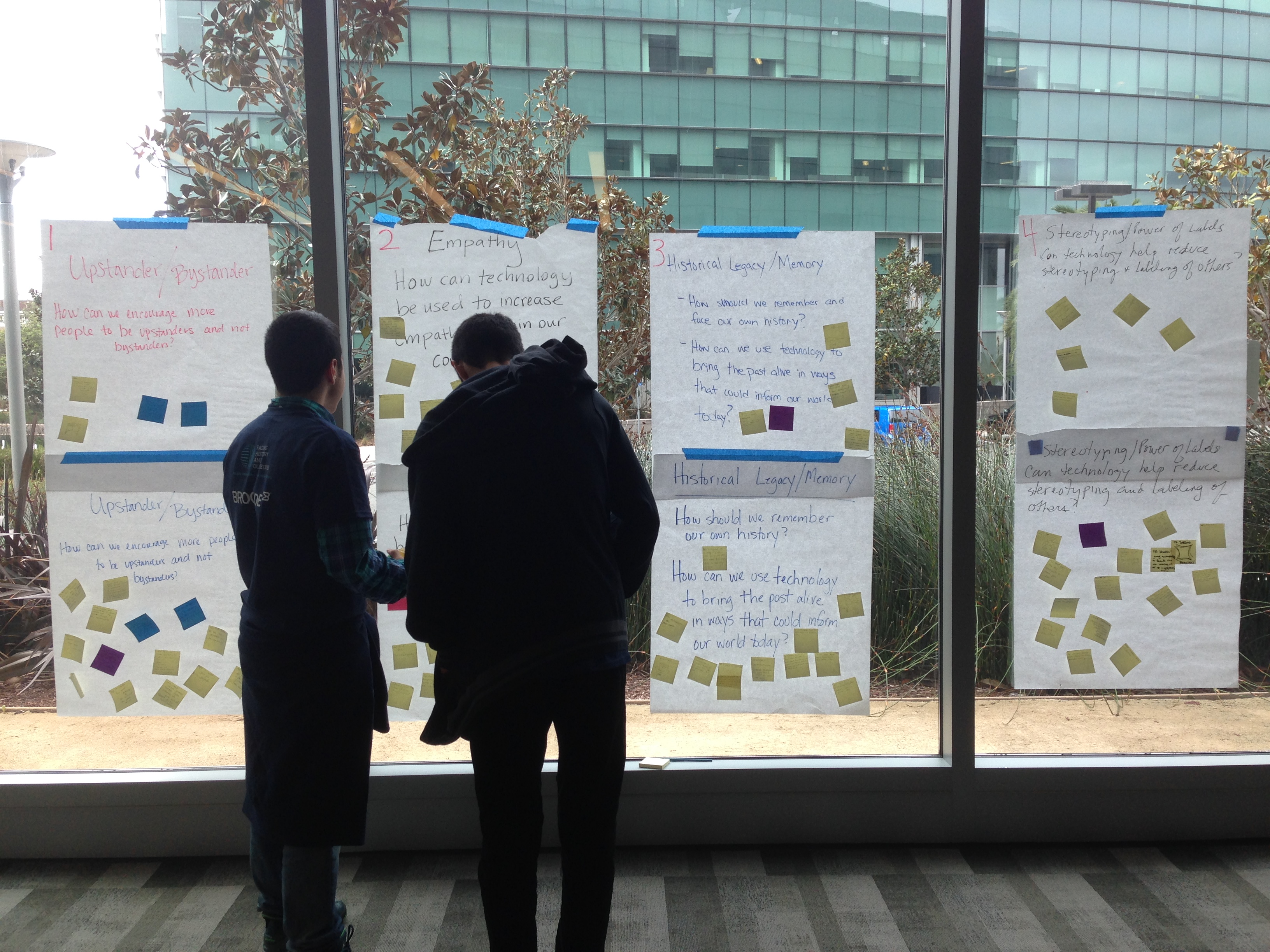 ---
2012-2014 | IDEAco
In the fall of 2012 I co-founded a nonprofit called IDEAco. As Director of Innovation, my work included raising sustaining corporate sponsorship for the organization, designing the Singularity University XYC Youth Program, and leading the creation of a design thinking curriculum toolkit called the City X Project. We tested City X globally in locations ranging from Beirut, Lebanon to Eek, Alaska and the toolkit has since been used in over 70 countries.
---
SUMMER 2012 | Singularity University
In summer of 2012 I was accepted to the Graduate Studies Program at Singularity University. The GSP is an intense, 10-week residential program at NASA Ames Research Park that focuses on using social enterprise to create a massively scalable impact on the world's biggest challenges. My core interest with my team – Eddefy – was in using machine learning to enabled people to more easily navigate learning resources.
Maker Program Starter Kit | Writer & Designer
---
The Maker Program Starter Kit is an actionable framework with step-by-step instructions to guide new maker educators through the process of building their first maker program.
My Role:
• Conducted interviews with maker educators to identify best practices
• Developed 10-step framework for program development
• Wrote and revised content
• Tested activities with educators
• Designed book in InDesign
City X Project |
Director
---
The City X Project is an international educational workshop for 8-12 year-old students that teaches creative problem solving using 3D printing technologies and the design process. Released as an Open Education Resource in April 2014, City X is used in over 75 countries and has been implemented nationwide in China.
My Role:
• Developed original concept and story
• Raised over $120,000 in corporate sponsorship
• Lead curriculum development and international user testing
• Facilitated workshops and teacher trainings around the world
• Designed characters and visual assets for toolkit
• Directed and edited videos and animations to share the project
• Worked with Pearson to complete Common Core alignment
Civic Innovation Programs | Program Designer & Lead Facilitator
---
Speaking & Design Thinking Facilitation
---
Some of my speaking and workshop engagements have included:
• SXSWedu
• Maker Faire Bay Area
• Autodesk University
• Games, Learning and Society Conference
• The Mind Trust School Design Competition
• 4.0 Schools Launch Accelerator Pitch Night